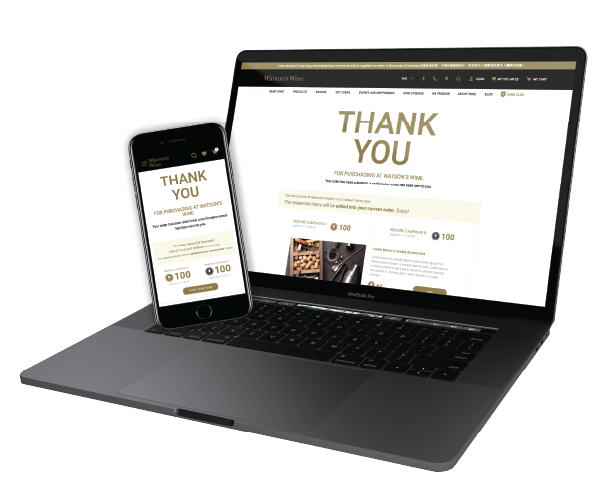 W Rewards is an e-stamp rewarding programme held by Watson's Wine
to arouse wine drinker's incentives to make more online purchases.
Skills:  Graphic Design | User Experience (UX) Design | User Interface (UI) Design 
Tools:  Adobe Illustrator | Sketch
W Rewards is an e-stamp rewarding programme to arouse wine drinker's incentives to purchase more online. Although eStamps are awarded to customers after their purchases, they

do not realize or forget

that there are eStamps available for them to redeem items before they checkout. Therefore, there is a need to drive their attention towards redeeming items with eStamps.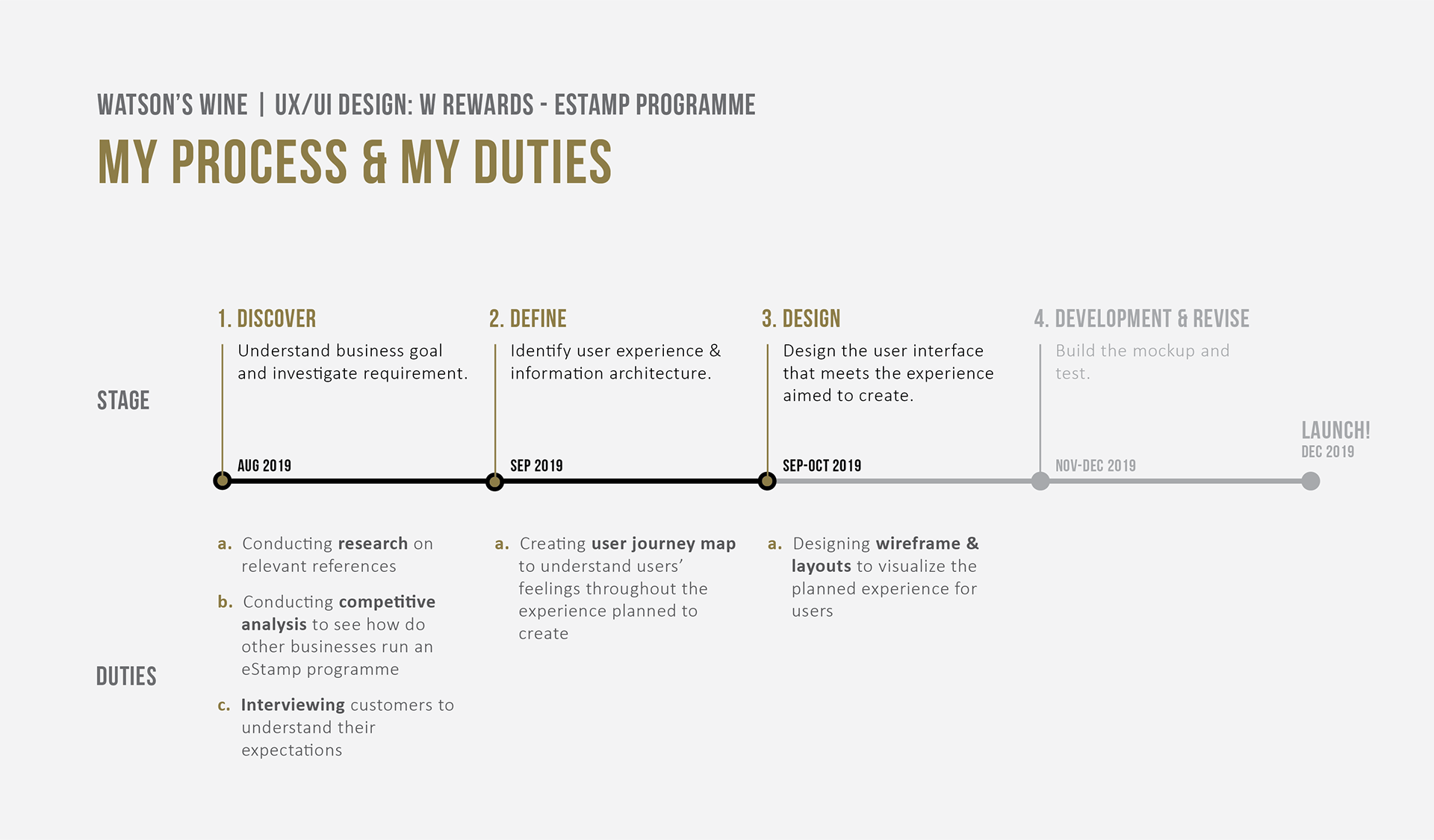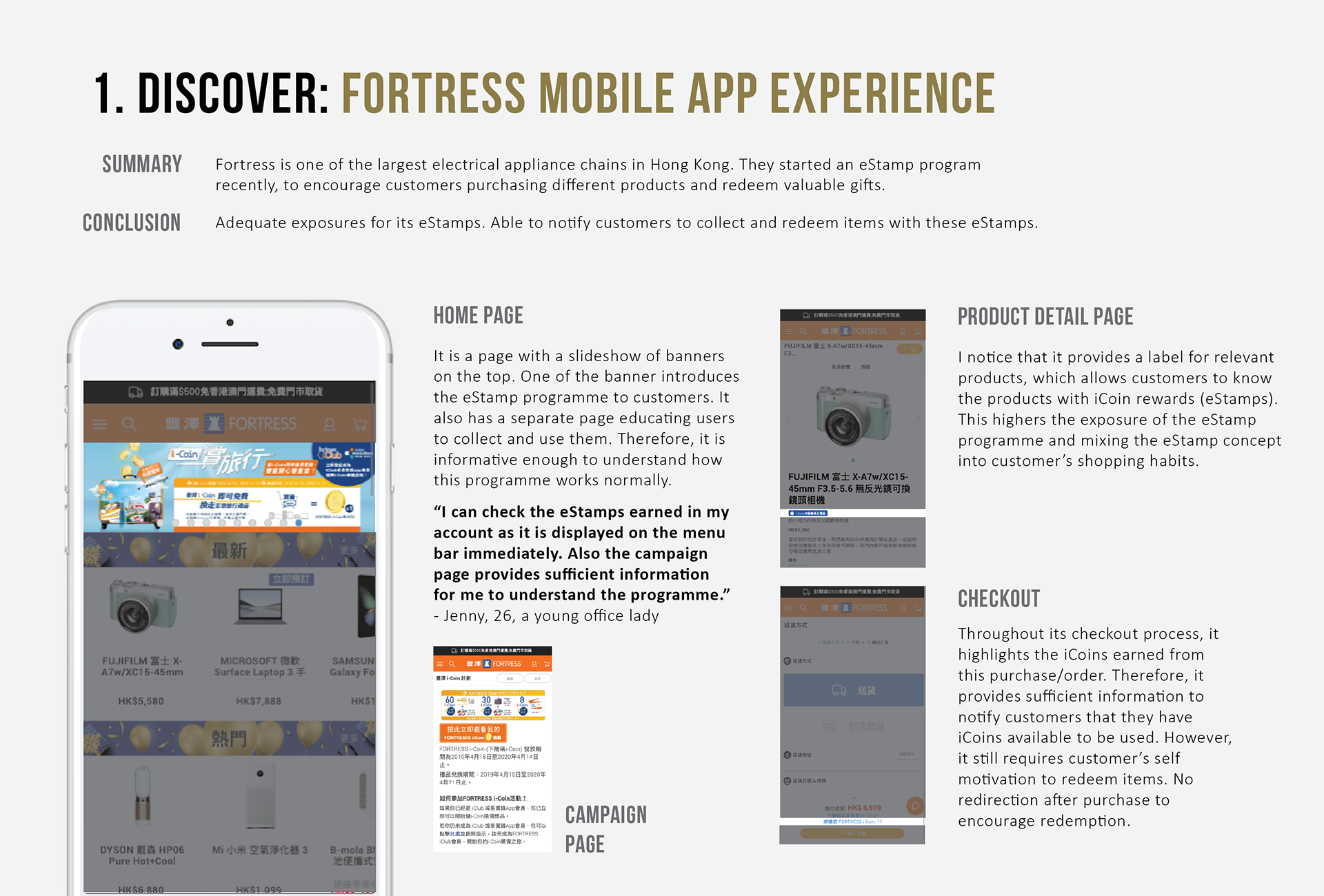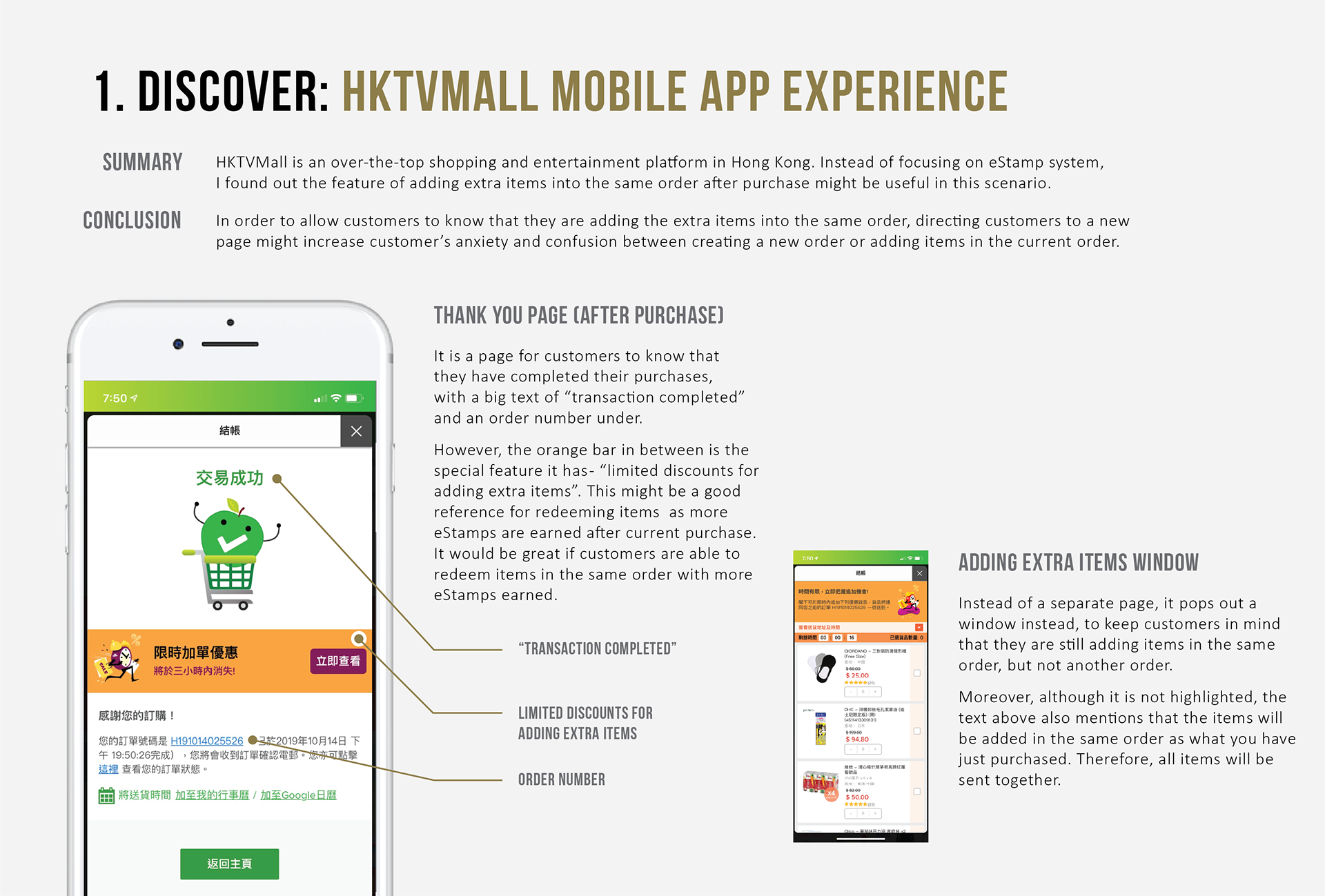 After looking into several references from other businesses, I discovered that even eStamp system is introduced with a banner visual on the home page, or even slightly mentioned in the checkout process, customers still do not aware the existence of eStamps, or does not necessarily encourage the use of eStamps.

Therefore, I decided to focus on redesigning the complete purchase flow, which is a stage that all customers must pass by with the least information to be processed. As a result, there is a higher chance for customers to recognize the current eStamp system or campaign, and redeem items with eStamps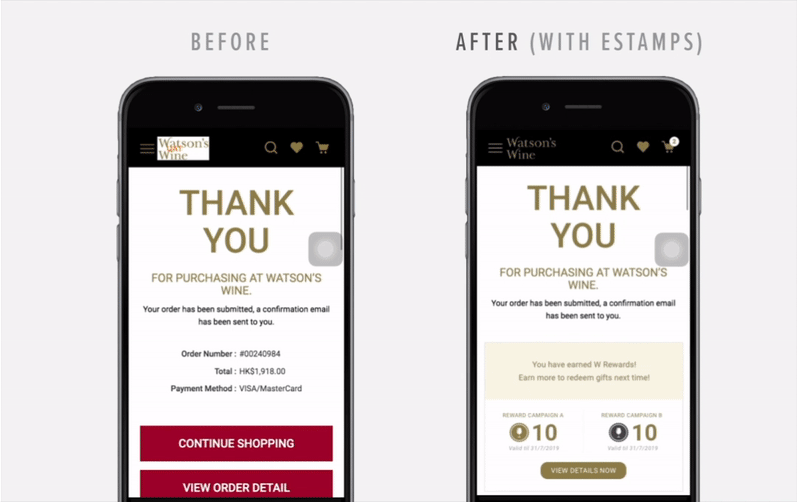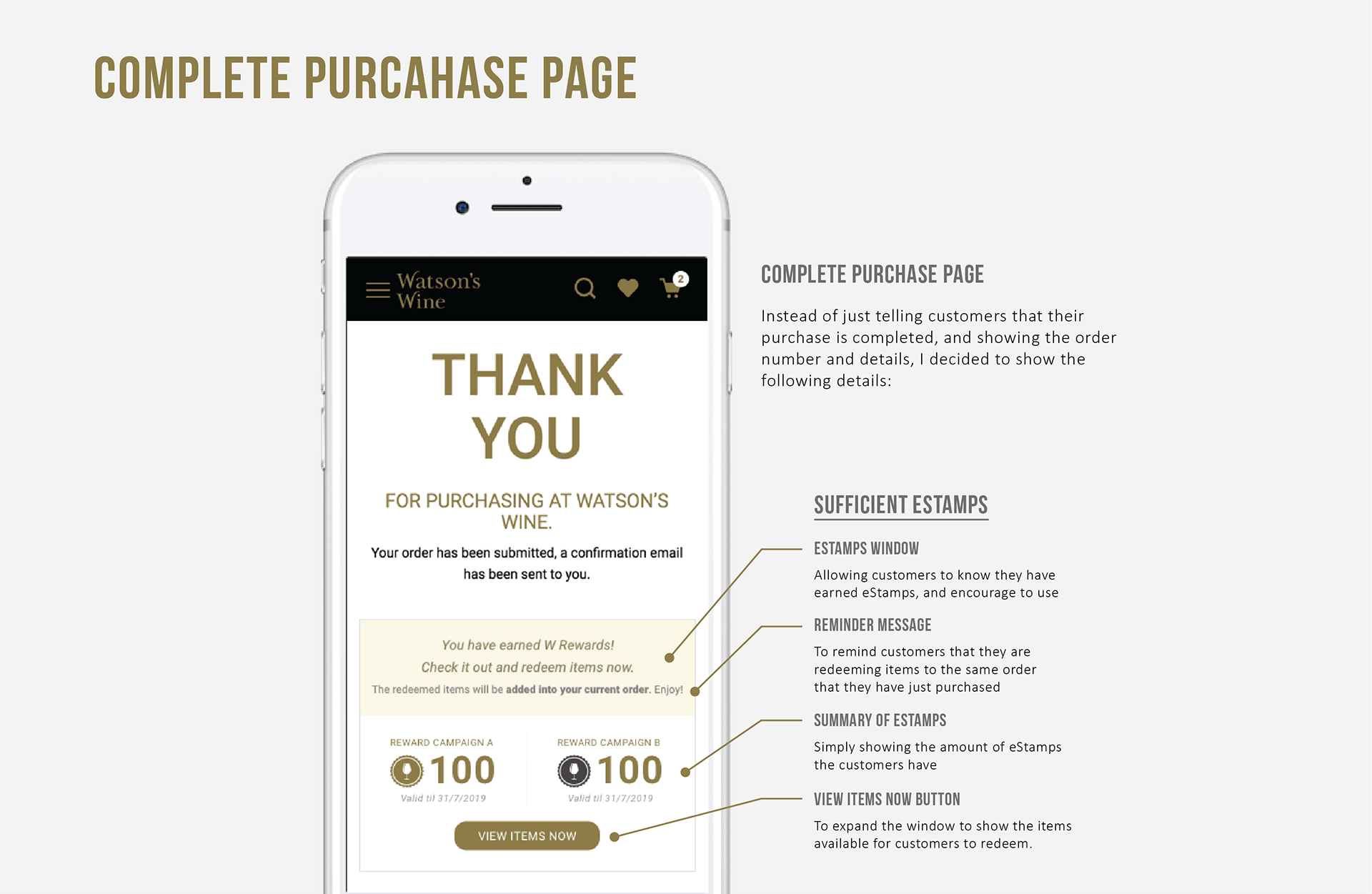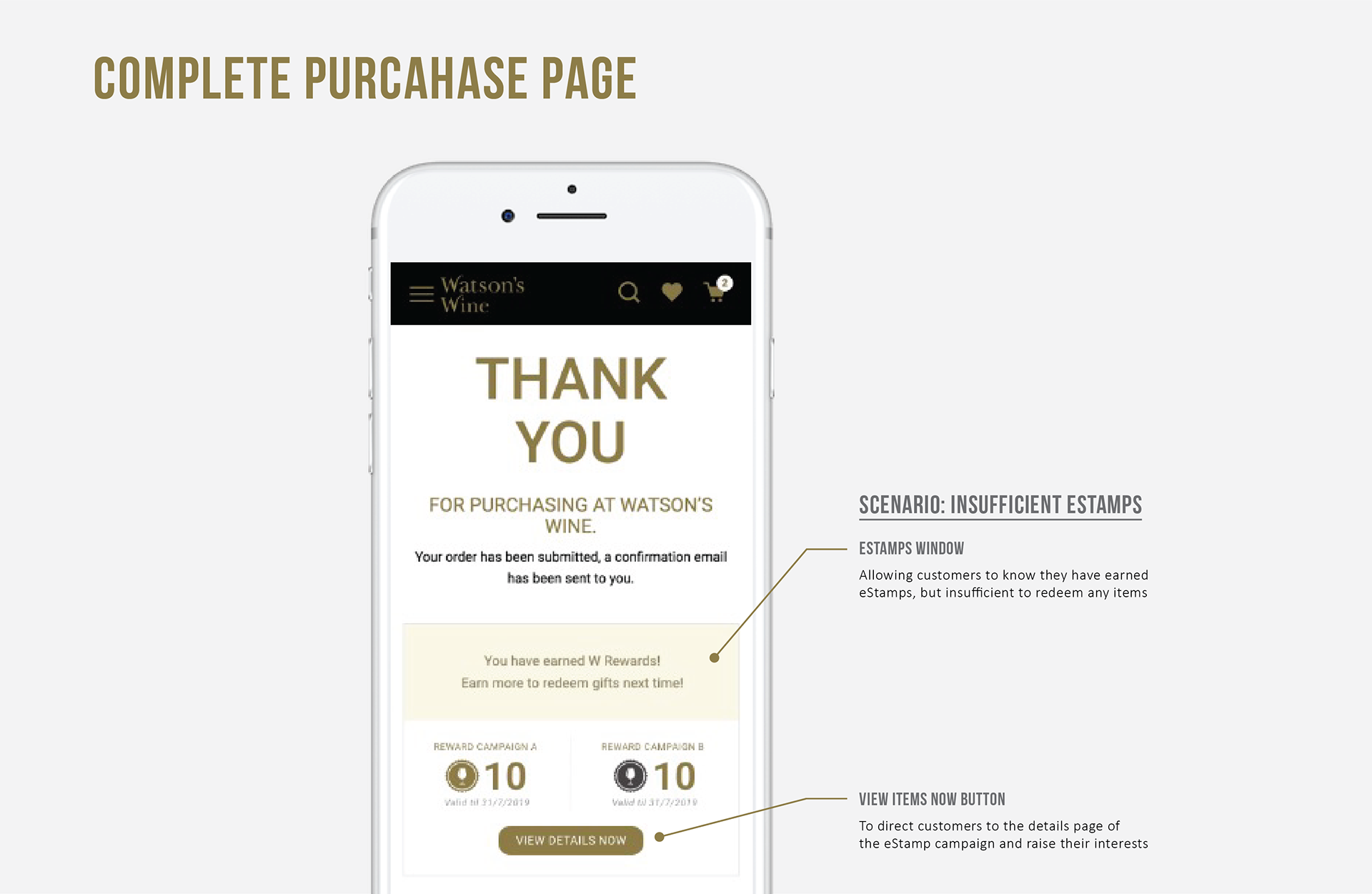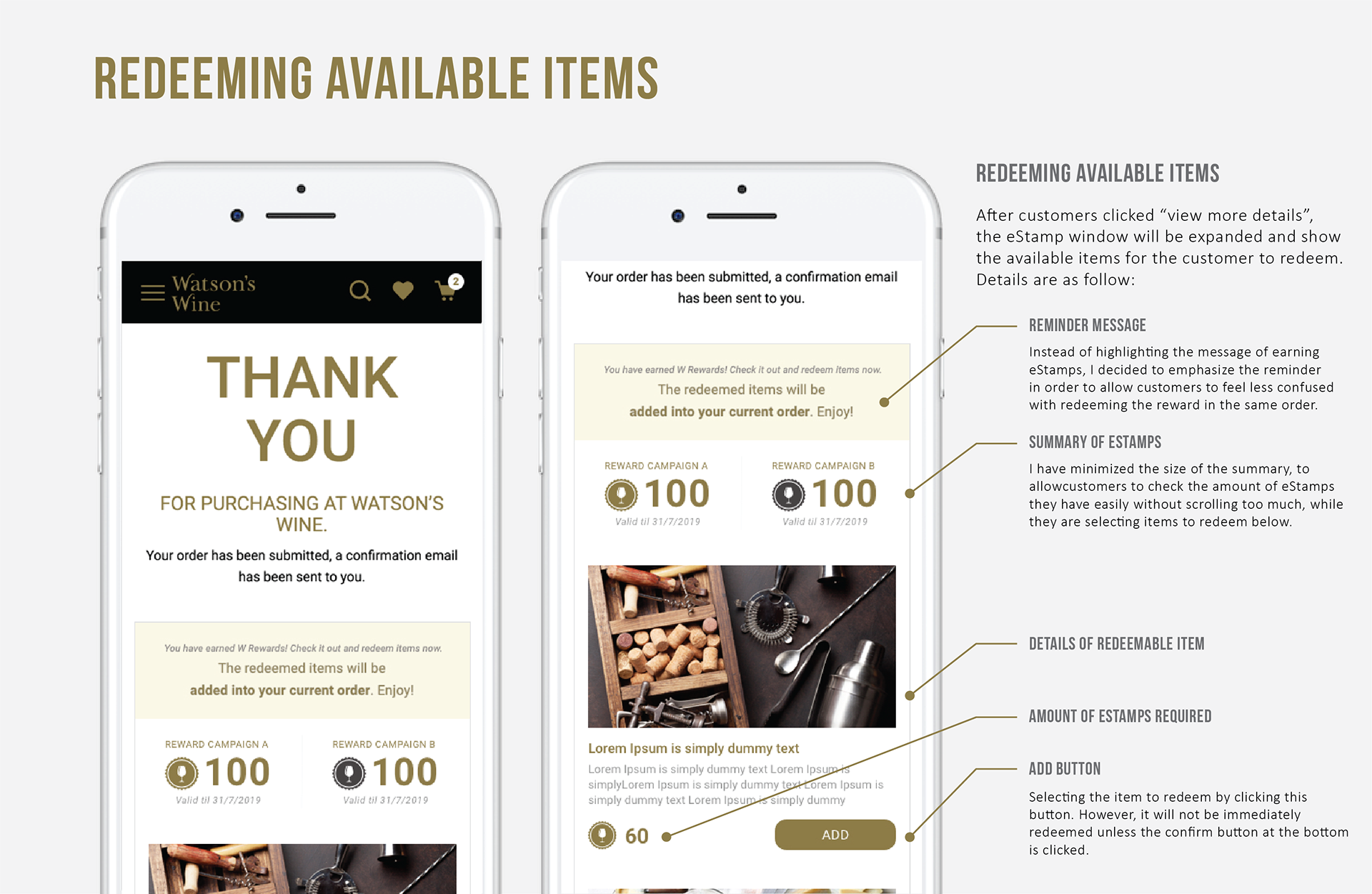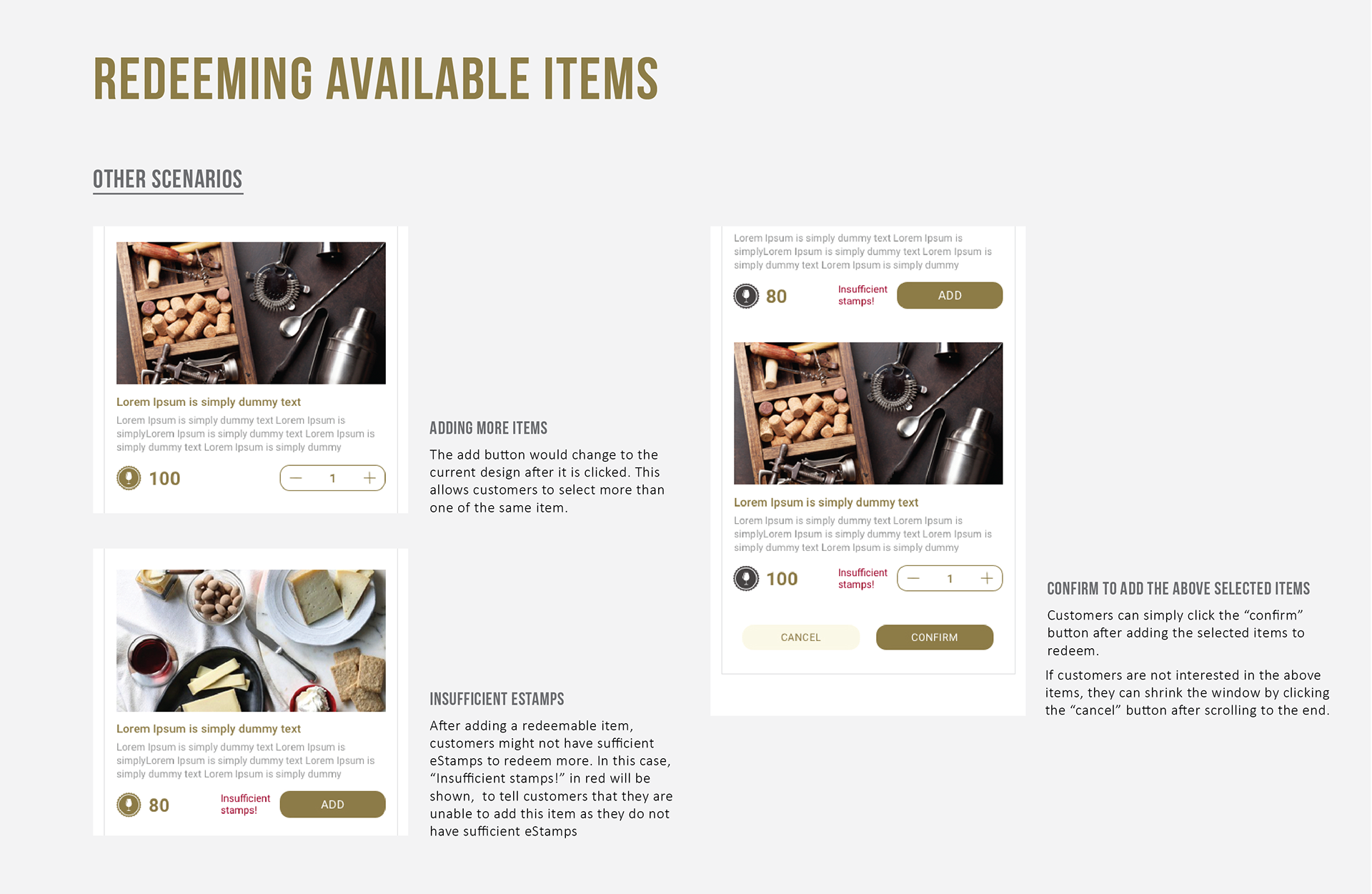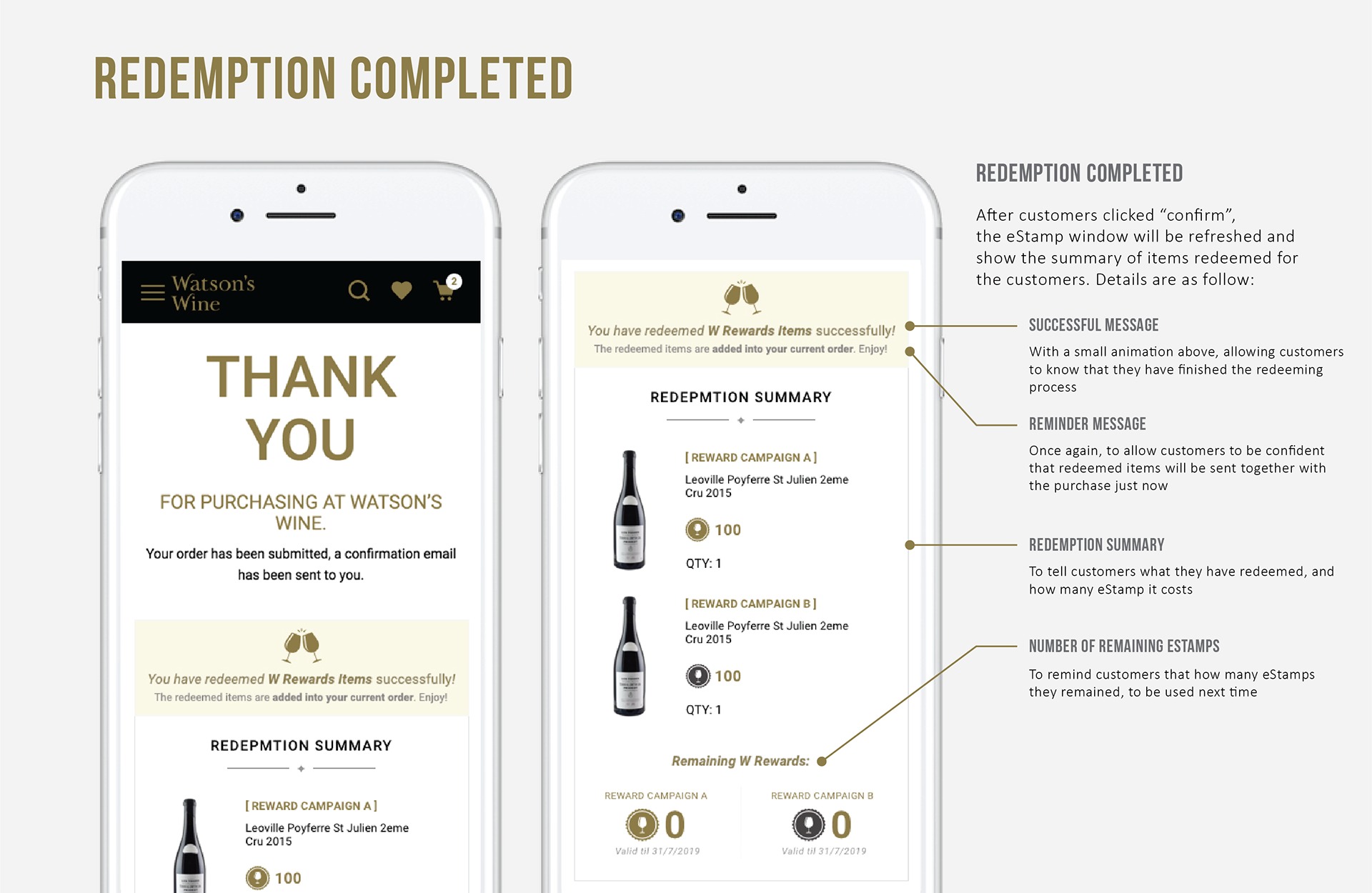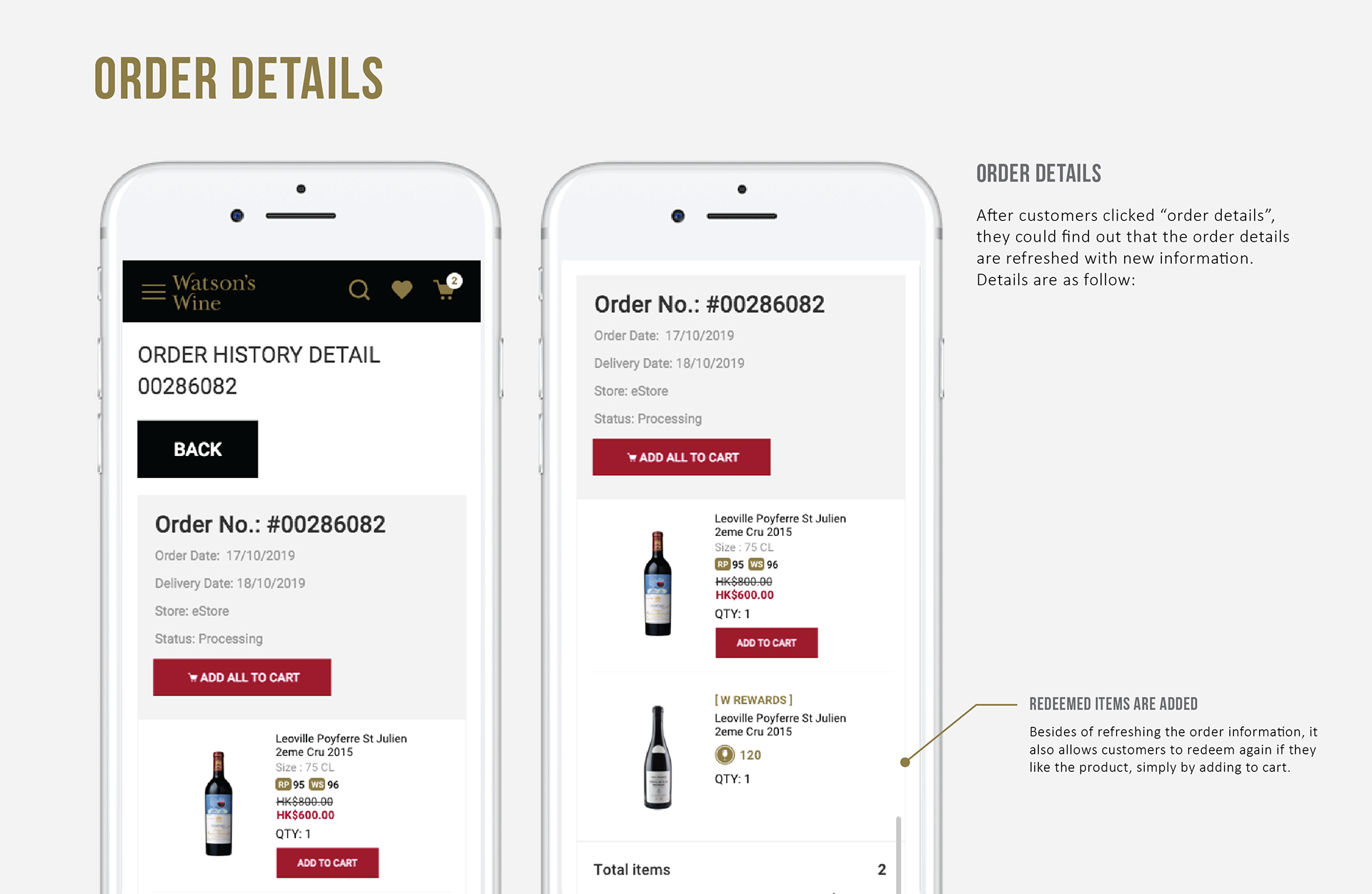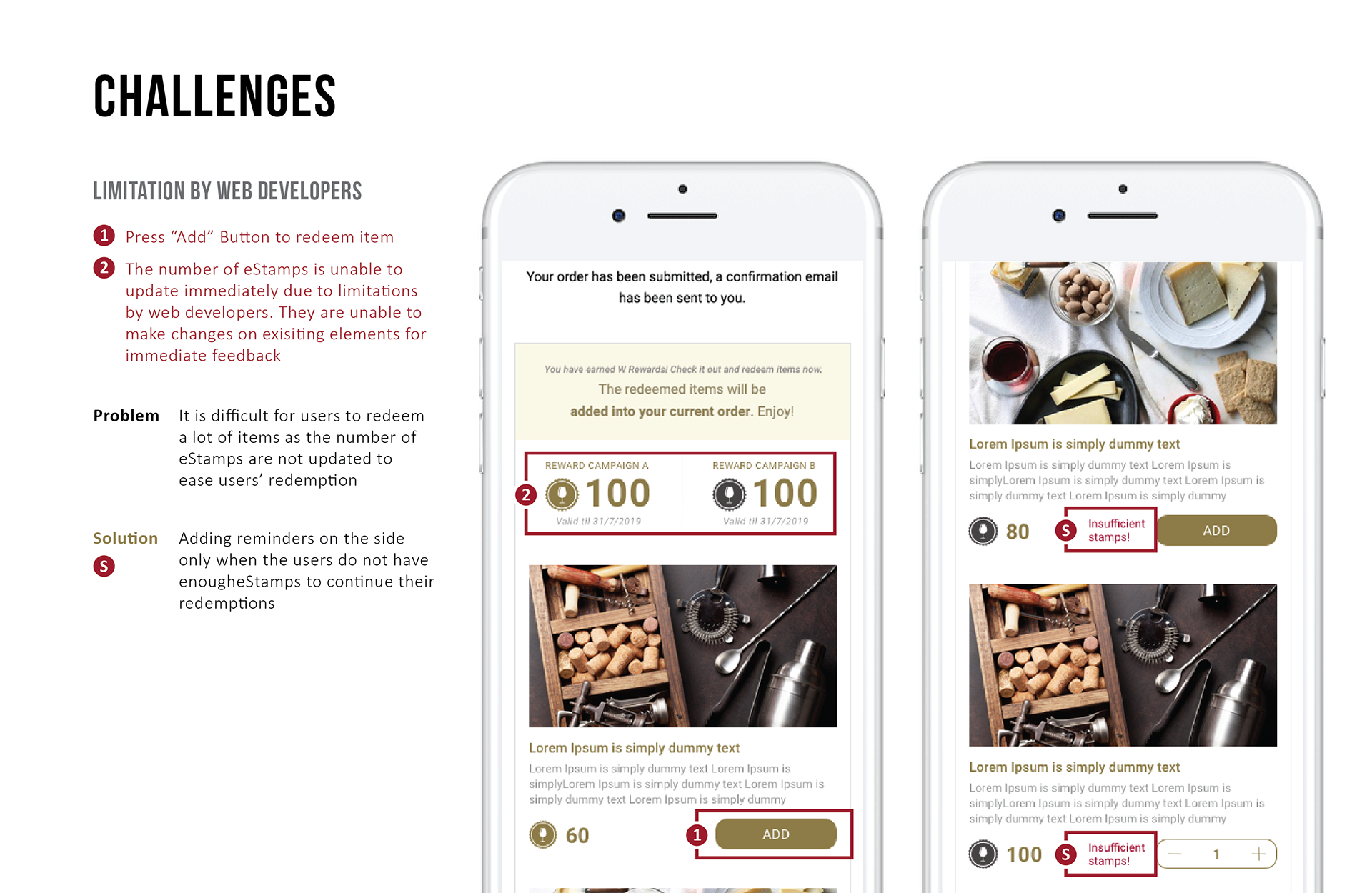 From this project, I truly understand that a design does not only involve front-end users, but also back-end users like developers, business units, etc. Therefore, although as a designer, I might believe that my design communicates very well, from business perspective, business units might think it is too innovative. They might prefer keeping it traditional, and not accept big changes. Therefore, cooperation and communication across departments are very important to deliver the best design that we all agree. More importantly, we should always use data and real users feedback to design in order to bring the most effective design. Should not always believe yourself as the users, always think out of the box and listen to others' opinions and comments. 
This is my first time to handle a real UX/UI project. Therefore, the experience of discussing the design with other departments is very valuable to me, as I understand more about the perspective from different units. It is also fun to discuss my design with my senior UX designer as she provides me constructive feedback and always open to listen to my opinions and perspectives. All these experience let me understand that how do Hong Kong companies position UX designers currently.